Opis
Professional smartphone makeup photography?
Do you have a problem with taking a professional photo of PMU?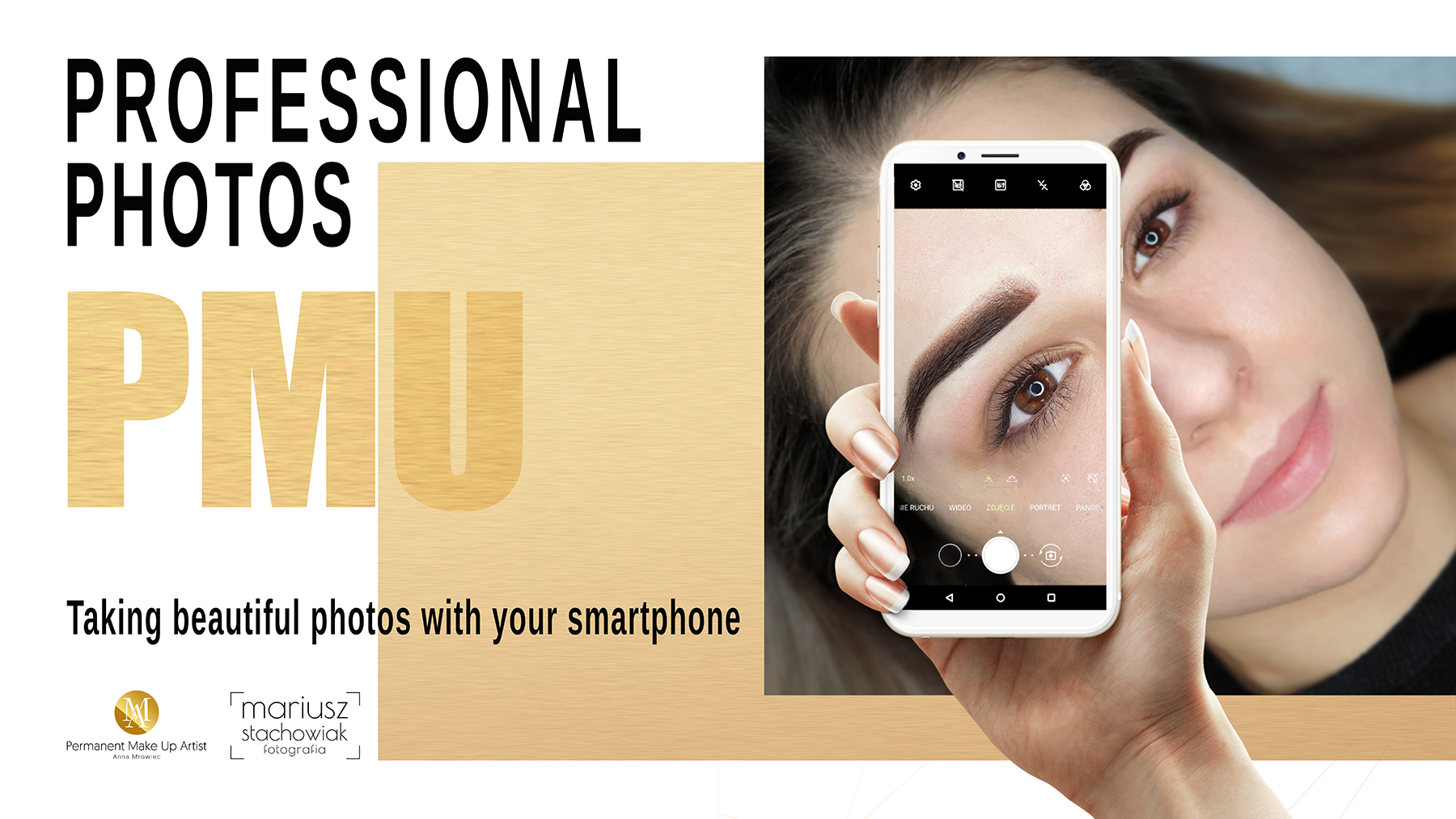 You are probably still looking for a new, better smartphone, and the money you spend does not translate into the quality of your photos? This e-book was created in response to numerous questions about how to take perfect PMU photos. This guide was created with the Beauty industry in mind and is addressed mainly to people who do permanent makeup. However, we believe that our e-book will become a must-have for every person who wants to effectively reach customers.
This e-book is an answer to the demand and technological progress that allows us to use our smartphones. We know very well that nowadays social media are an integral part of the marketing strategy of many brands from beauty industry. What would they be without a photo that attracts attention, capture the tiniest detail that is so important in the PMU? Is this not part of your brand image?
Thanks to the knowledge and experience of two people, Anna Mrowiec – International Master and PMU Trainer and Mariusz Stachowiak – one of the best smartphone photography experts, we have created for you a unique, digital book filled with specific information. A guide you can always have with you – on your smartphone or tablet. You will find many practical tips here. The compendium contains our most beautiful photos of makeup taken with a smartphone. Instructional videos, which visually complement the knowledge provided, are addition to the e-book. All this to consolidate the training material.

Don't wait! Read, get inspired, apply and check that professional smartphone makeup photography is at your fingertips.
Because for today's smartphones, there are no limits to creating attractive and professional photography.